Hidden Treats
Hidden Treats is an interactive plate concept designed to bring people together for breakfast, lunch, and dinner. This piece focuses on two main parameters: multi function for small space living, and customization. The plate's multi function features include interlocking joints (that act as rotary hinges) for folding and locking into three serving options; high, mid-level, and flat. The flat position feature can be most popularly used as a lap plate for outdoor dining. Other features include transparent plastic food surface, transparency slot with multiple transparency sheets in an assortment of colors for custom message projections, and an open storage space in the base of the plate for holding silverware and or other decorative options. For the customization feature the user has the option of creating their own hidden messages to be projected onto their plate. The messages are drawn onto the transparency sheet, which can be placed into the sheet slot located in the center of the plate. Once all of the food is gone the message is revealed. The projection is a spectrum of colors beaming down from any main light source in your home. Whatever the user draws is projected onto the inside of the plate. The transparency sheets act as a stencil controlling where the light travels based on the users designs.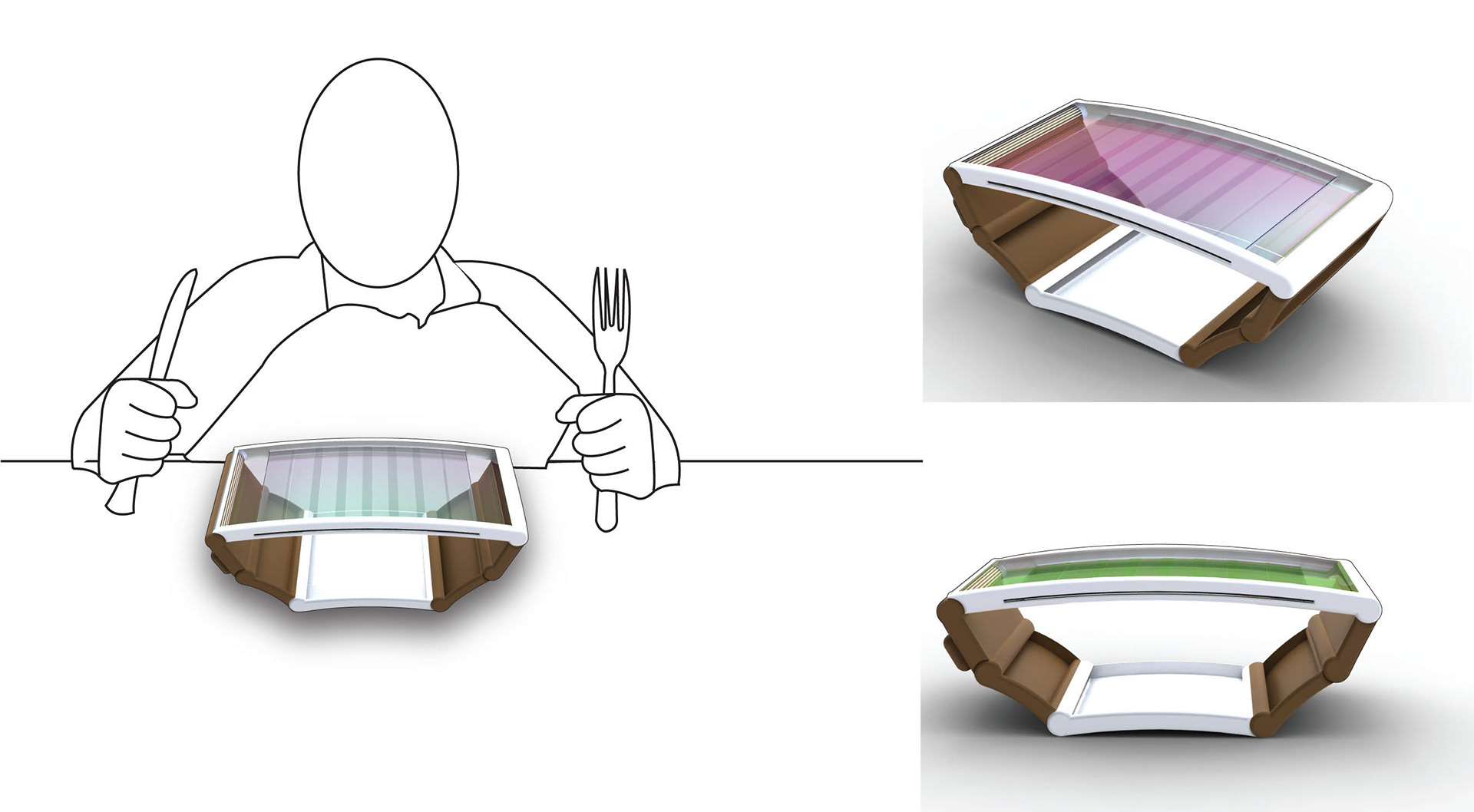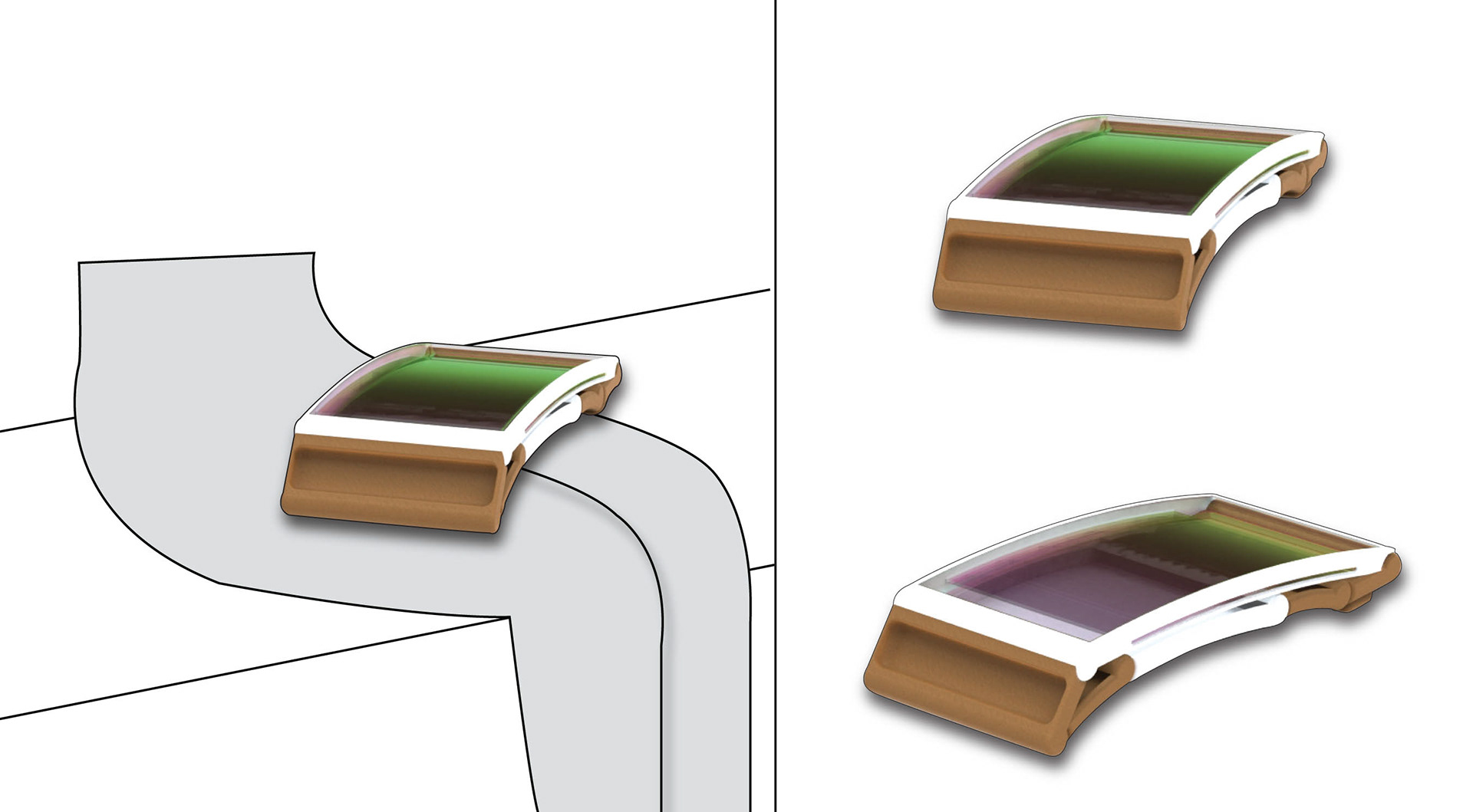 Flat pack collapsable feature for small space living.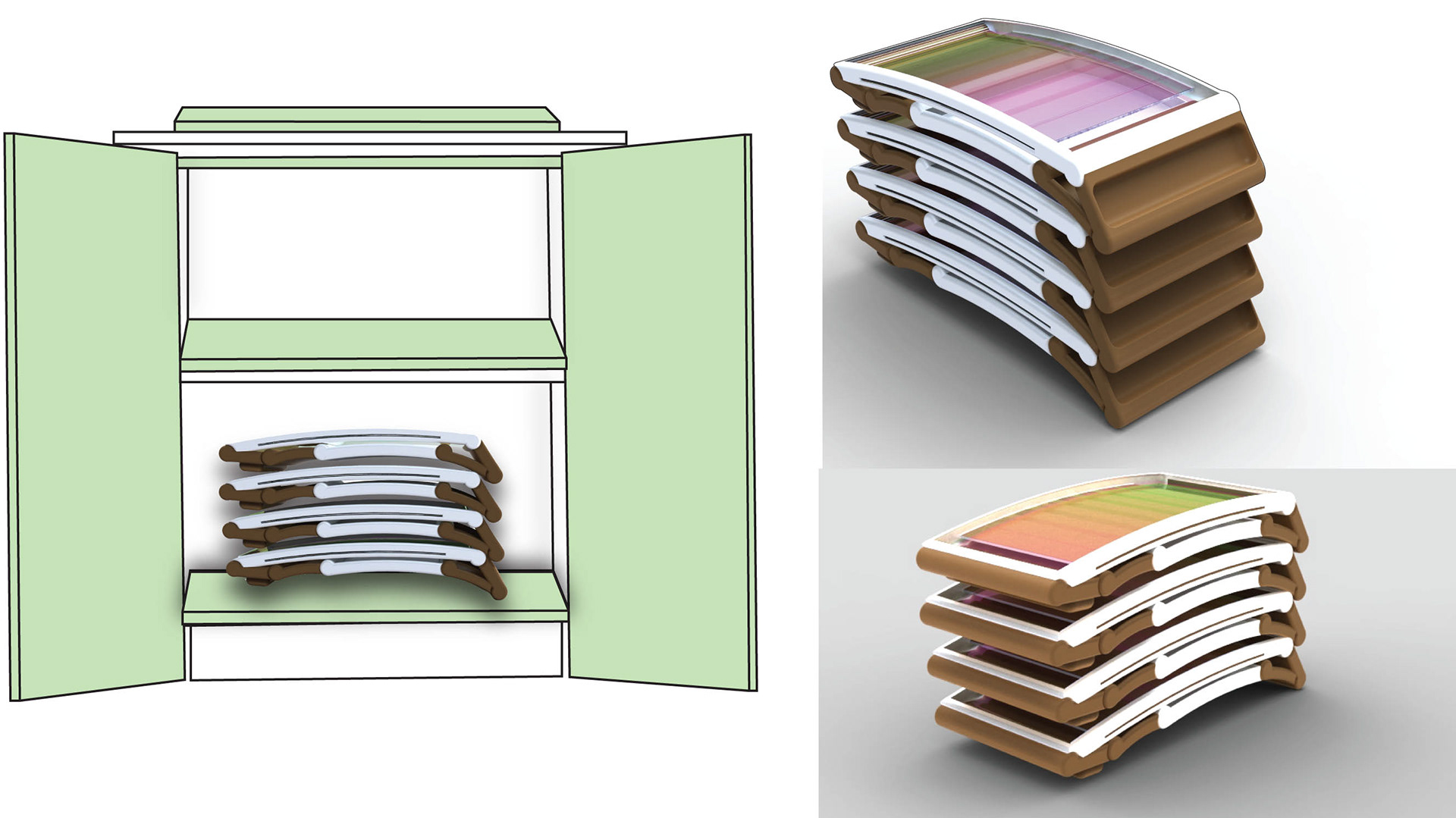 party platter bonus option.